Davao Philippines - Davao Travel Information
Where to Stay in Davao | City that Straddles | Land of Plenty | King of Heavens
Queen of Rainforest | Island Flavors | Island Adventure | Warm Hospitality | Planning Your Trip
A CITY THAT STRADDLES TWO WORLDS
It is the hub of commerce and industry in the Southern Mindanao region. Yet, to this day, Davao City continues to straddle two worlds - the new and the old.
Part of it is a flourishing metropolis of business districts, mechanized farms and cosmopolitan villages where "instant millionaires" live. And the other part is a rural landscape of hills that roll down into fertile valleys, dominated by the 2,954-meter-high Mount Apo, the grandfather of all Philippine mountains, and peopled by the Bagobo, Manobo, Mandaya, Bilaan and other ancestral tribes.
"Kadayawan sa Dabaw" is Davao City's premier festival and showcases the natural and cultural bounty of the land.
A movable feast in August, the week-long merrymaking highlights the manifold tribal cultures of the region which are vividly expressed in traditional songs, dances, games and crafts. It is also on this occasion when a lively trade fair, capped by a flower-and-fruit float parade, takes place. Street dancing and popular entertainment complete the celebration.
Agriculture-based industries thrive in the Davao region. A major exporter of bananas, citrus, mangosteen and other tropical fruits, it is also the biggest producer of cultured flowers in the country. Its surrounding waters are rich sources for commercial fishing. The world's largest city in terms of land area, Davao covers all of 244,000 hectares.
The Philippine Eagle has the countenance of regal majesty - snowy white plumes dappled with gray, a distinct crested head matched with a pair of sharp eyes and strong curved beak, a powerful eight-foot wingspan, and lethal preying claws. An endangered species, the world's largest eagle has found refuge at the Philippine Eagle Research and Nature Center in the Malagos rainforest in Calinan, 45 minutes away from downtown Davao.
It was here where the first ever Philippine Eagle was born in captivity. Aptly named Pag-asa (Hope), she is testament to how seriously Davao protects its environmental heritage. To this day, more eaglets are bred and nurtured at the sanctuary.
Only too soon, the Philippine Eagle will take its rightful place in the sky. Soaring proud and unafraid as King of the Heavens.
On the slopes of Mount Apo was discovered the waling-waling, an orchid of exceptional attributes - with full, velvety petals tinged in royal colors of purple, red and yellow.
So delicate is this stunning bloom that it can only thrive on fresh and balmy air. The waling-waling (Vanda sanderiana) has since been successfully transplanted from its natural environment and cultivated in many of Davao's flower farms. Retailing at several hundred dollars a plant, the Queen of the Rainforest has become an attractive business proposition.
Davao's claim to culinary fame is grilled "bariles" (tuna) jaw dipped in soy sauce and "kalamansi" (native lemon). The marketplace, abundant with seafoods, meats and fresh tropical fruits, is the best place to savor local flavors.
At the Sta. Ana Wharf, Luz Kinilaw Place is famous for its local version of the Japanese sashimi - bite-size chunks of raw fish marinated in vinegar, chili pepper and other spices. For more gustatory experiences, drop by the restaurant row along F. Torres St. and Magsaysay Park. Also check out Fiesta Dabaw and Zugba Restaurant at Apo View Hotel and Yellow Fin Restaurant at Ecoland.
One simply does not get bored in Davao. There are just so many options for a pleasurable stay. Try cultural immersion. Or farm visit. Or golf. Or trek. Or scuba dive. Or shop. Or simply laze around the islands and watch the world go by. The possibilities just go on and on… At the T'boli Weaving Center, watch the colorful tribe of bola women as they handloom the intricate tinalak fabric. More tribal art and material culture can be gleaned at the nearby Davao Museum.
Brassware, ethnic trinkets and shellcraft make great souvenirs. Splurge and indulge at the Aldevinco Shopping Center on CM Recto Street, Nieva's Arts and Crafts in Lanang, Precy's Creation and Handicrafts in Bajada, and Handmade Treasures at Gaisano Mall.
Orchids, whether cut or potted, are also good buys. Check out the Mindanao Flower Market (Minflo Mart) in Barangay Pampanga. For more farm visits, go to the Bago Oshiro Experimental Station in Mintal, Derling Worldwide Orchid Corporation in Buhangin, Greenhills Orchid Farm in Catalunan Pequeño, Puentespina Orchid Garden in Agdao, or the Malagos Garden Resort (Orchid Farm) at the Davao district in Calinan. At the Gap Fruit Farm, one can gorge on Davao's famous sweet pomelos and oranges.
Two of the country's most popular 18-hole golf courses are found in Davao. Lanang Golf and Country Club has its fairways laid out in an estate lush with tropical fruits while Apo Golf and Country Club in Dumoy is set on a vast coconut plantation with natural hazards. For those with less time to fore, the 9-hole New Davao City Golf Club in Matina fits the tee. Nightlife entertainment is provided by music bars, discotheques and the casino, which also serves good food and offers live musical performances.
Filipinos do not simply provide the guest with a place to rest or park their luggage, they also share the best of what they have. This warm, effusive brand of hospitality is what distinguishes Philippine hotels from the others.

PLANNING YOUR TRIP

Davao City can be reached by air, sea and land travel from Manila, the country's main international gateway. It can also be reached by regular flights from Manado in Indonesia and Singapore.
Air travel from Manila to Davao is 90 minutes, with the domestic route serviced
source: Department of Tourism
Features best Davao hotels and resorts, Davao tourist attractions, Davao maps, Davao pictures, Davao weather, Davao airport information, Davao travel tips and advice


Travel Quotes:

Traveling, you realize that differences are lost: each city takes to resembling all cities, places exchange their form, order, distances, a shapeless dust cloud invades the continents. Italo Calvino

To travel is to discover that everyone is wrong about other countries. Aldous Huxley
---
---
---
---
Travel Agency Business Franchise
---
Xetri Evolution Travel and Tours
---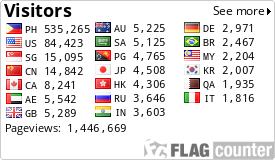 Philippine Beaches and Island Beach Resorts

Philippines Information
The Philippines is an archipelagic nation made up of 7,107 islands spanning 1,840 kilometers north to south. It is part of the East Indies, a vast island group lying south and east of mainland Asia, with Taiwan at its northernmost coast and Borneo on the south. More...

Bohol Island Philippines
The island province of Bohol, or "Bo-ol", its original name, lies in the heart of the Visayas. Northwest of Bohol is the province of Cebu; Leyte is on the northeast and on the south is the Mindanao Sea. More...
Bohol Philippines

Boracay Island Philippines
Voted the world's best beach by the Sun Herald, Australia and Harper's, Boracay is the perfect island getaway, with its warm blue waters, powder-fine white sand, and a palm fringed 4-kilometer beach. More...
Boracay Philippines

Cebu Island Philippines
Cebu is characterized by narrow coastlines, limestone plateaus, coastal plains but with predominant rolling hills and rugged mountain ranges traversing the northern and southern lengths of the island. More...
Cebu Philippines

Davao Island Philippines
The word "Davao" from daba-daba", meaning fire. The early inhabitants occupying the eastern shores of Davao were the Manobos, Tagcaolos, Guianggas, Bilaans and Aetas. More...

Palawan Island Philippines
Approximately 586 kilometers southwest of Manila, between Mindoro Island on the North, Borneo on the South, China Sea on the west, and Sulo Sea on the east. More...
Palawan Philippines

Puerto Galera Island Philippines
Dubbed as the Pearl of Mindoro, is a beach resort town located on the north shore of Mindoro Island, 130 kilometers south of Manila, and 14 nautical miles from Batangas City. More...
Puerto Galera Philippines