Bohol Philippines - Bohol Travel Information
Featured Hotels and Resorts
---
Another gem of the Visayas, Bohol's historical significance extends way back to the blood compact between Boholano Chieftain Sikatuna and the Spanish conquistador, Miguel Lopez de Legaspi, in 1565.
Scenic Bohol casts an enigmatic charm drawn from the many archaic mementos spread throughout the oval-shaped island: from the Chocolate Hills and the tarsier to 16th century watchtowers and Jesuit Baroque mission churches. The Chocolate Hills, all of 1,268 perfectly cone-shaped hills, are undoubtedly the most famous tourist attraction in the province. Among these hills that abound in Central Bohol, two have been developed into top-class resorts.
One of the rare faunas found in the Philippine archipelago, the Tarsier is the smallest primate in the world. It is a nocturnal primate measuring from four to five inches, with a tail that is longer than its body. Those interested in tarsier watching are always welcomed by the Boholanos to see the famous primate in its natural abode up the hills in the town of Corella.
A tropical haven of natural beauty, the coastline of the province is skimmed by gentle coves and white sand beaches. You can find some of the country's great dive sights here. Balicasag in Bohol is one of the very best and most popular dives in the Visayas. A black coral forest is among its main attractions but virtually anywhere you drop in is sure to be rewarding. Another major attraction, Cabilao is renowned for the hammerhead sharks that shoal around the clear waters. Large pelagics are very common here, and if you are really lucky, you can find yourself swimming with a passing school of dolphins.

---
Bohol Travel Information
Bohol Geography
Bohol Political Subdivision
Bohol Climate
Bohol Population
Bohol Language / Dialect
Bohol Major Industries
Bohol History
Bohol Is Famous For...
Things to Do and see in Bohol...
Bohol Historical Attractions
Bohol Cultural Attractions
Bohol Natural Attractions
Bohol Religious Attractions
Bohol Man-Made Attractions
Bohol Festivals
Bohol Special Interest
Bohol Emergency Services... Bohol Medical Facilities, Bohol Police, Bohol Fire Station

Travel Quotes:

Traveling, you realize that differences are lost: each city takes to resembling all cities, places exchange their form, order, distances, a shapeless dust cloud invades the continents. Italo Calvino

To travel is to discover that everyone is wrong about other countries. Aldous Huxley
---
---
---
---
Travel Agency Business Franchise
---
Xetri Evolution Travel and Tours
---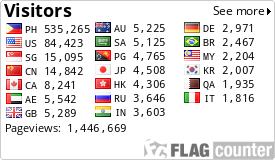 Philippine Beaches and Island Beach Resorts

Philippines Information
The Philippines is an archipelagic nation made up of 7,107 islands spanning 1,840 kilometers north to south. It is part of the East Indies, a vast island group lying south and east of mainland Asia, with Taiwan at its northernmost coast and Borneo on the south. More...

Bohol Island Philippines
The island province of Bohol, or "Bo-ol", its original name, lies in the heart of the Visayas. Northwest of Bohol is the province of Cebu; Leyte is on the northeast and on the south is the Mindanao Sea. More...
Bohol Philippines

Boracay Island Philippines
Voted the world's best beach by the Sun Herald, Australia and Harper's, Boracay is the perfect island getaway, with its warm blue waters, powder-fine white sand, and a palm fringed 4-kilometer beach. More...
Boracay Philippines

Cebu Island Philippines
Cebu is characterized by narrow coastlines, limestone plateaus, coastal plains but with predominant rolling hills and rugged mountain ranges traversing the northern and southern lengths of the island. More...
Cebu Philippines

Davao Island Philippines
The word "Davao" from daba-daba", meaning fire. The early inhabitants occupying the eastern shores of Davao were the Manobos, Tagcaolos, Guianggas, Bilaans and Aetas. More...

Palawan Island Philippines
Approximately 586 kilometers southwest of Manila, between Mindoro Island on the North, Borneo on the South, China Sea on the west, and Sulo Sea on the east. More...
Palawan Philippines

Puerto Galera Island Philippines
Dubbed as the Pearl of Mindoro, is a beach resort town located on the north shore of Mindoro Island, 130 kilometers south of Manila, and 14 nautical miles from Batangas City. More...
Puerto Galera Philippines