Palawan: An Unspoiled Philippine Treasure
Palawan is an island province in the Philippines, formed of a staggering 1,780 islands, islets, coves and beaches. The main island is Palawan, after which the province is named, and is much larger than any of the others. The terrain of Palawan is vast and diverse, with many square kilometres of unspoilt rainforest. The population of Palawan is quite small, which partly accounts for its preservation. Out of the jungle clad foothills rise huge mountain ranges, made the more impressive by their size relative to the surface area of the island. The highest is Mount Matalingahan, which stands at an impressive 2,086 metres tall. The 2,000 kilometres of coastline that Palawan boasts feature many white, sandy beaches and the coastal waters are home to coral reefs that support an incredible array of marine life.
Palawan is one of Asia greatest places for aquatic sports, such as scuba diving and snorkelling. The large areas of jungle also make it a favourite with trekkers, especially those who enjoy a challenging experience. Coron Reefs are located on the island of Busuanga in Northern Palawan, and offer one of the ten best dive experiences in the world, as listed in Forbes Traveller's magazine. Hidden in the seven lakes, surrounded by limestone cliffs, are the wrecks of twelve Japanese World War II vessels, sunk by the US Navy in 1944. Some of the vessels are practically on the surface, while others lay at a depth of 40 meteres, making the site perfect for beginners and experts alike.
Calauit Game Preserve and Wildlife Sanctuary is the place for nature lovers. It is home to endangered species of African wildlife, as well as threatened species native to Palawan itself. The El Nido Marine Reserve Park performs a similar role in protecting the Philippines' endangered marine life.
Travel Quotes:

We travel, some of us forever, to seek other states, other lives, other souls. Anais Nin

Travel, in the younger sort, is a part of education; in the elder, a part of experience. Francis Bacon
---
---
---
---
Travel Agency Business Franchise
---
Xetri Evolution Travel and Tours
---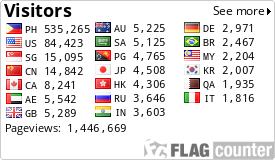 Philippine Beaches and Island Beach Resorts

Philippines Information
The Philippines is an archipelagic nation made up of 7,107 islands spanning 1,840 kilometers north to south. It is part of the East Indies, a vast island group lying south and east of mainland Asia, with Taiwan at its northernmost coast and Borneo on the south. More...

Bohol Island Philippines
The island province of Bohol, or "Bo-ol", its original name, lies in the heart of the Visayas. Northwest of Bohol is the province of Cebu; Leyte is on the northeast and on the south is the Mindanao Sea. More...
Bohol Philippines

Boracay Island Philippines
Voted the world's best beach by the Sun Herald, Australia and Harper's, Boracay is the perfect island getaway, with its warm blue waters, powder-fine white sand, and a palm fringed 4-kilometer beach. More...
Boracay Philippines

Cebu Island Philippines
Cebu is characterized by narrow coastlines, limestone plateaus, coastal plains but with predominant rolling hills and rugged mountain ranges traversing the northern and southern lengths of the island. More...
Cebu Philippines

Davao Island Philippines
The word "Davao" from daba-daba", meaning fire. The early inhabitants occupying the eastern shores of Davao were the Manobos, Tagcaolos, Guianggas, Bilaans and Aetas. More...

Palawan Island Philippines
Approximately 586 kilometers southwest of Manila, between Mindoro Island on the North, Borneo on the South, China Sea on the west, and Sulo Sea on the east. More...
Palawan Philippines

Puerto Galera Island Philippines
Dubbed as the Pearl of Mindoro, is a beach resort town located on the north shore of Mindoro Island, 130 kilometers south of Manila, and 14 nautical miles from Batangas City. More...
Puerto Galera Philippines