Top winter destinations in the Philippines
For those people who dread the coming of winter, with its dark nights and cold weather, the winter getaway has for many years been the remedy to those winter blues. This winter is seeing not only a drop in the cost of fuel due to a drop in oil prices, but also a massive increase in competition for passengers between travel operators. The global financial downturn has reduced passenger numbers as household budgets become stretched, and travel operators are keen to make sure those who do travel, travel with them. Both of these factors will see some great deals on offer for winter travellers. Here are a few Philippine destinations that could put a little sunshine into your life:
Boracay. One of the 7,107 islands in the Philippine archipelago, a country which experiences a warm 'cold season' between December and February (one half of the encompassing dry season. The 'hot season' lasts from March to May). Boracay island is a small place, being only 7 kilometres long and as narrow as 1 kilometre wide in places. The greatest attraction is the massive 4 kilometre long White Beach, famous for its fine, white sand. Boracay also boasts dozens of smaller beaches and coves, as well as 24 official dive sites, whose calm waters are an especially good place to learn to dive.
Palawan. A province, named after the largest island Palawan, which comprises 1,780 islands in total. Known for its distinctive wildlife, which has more in common with Borneo than the rest of the Philippines, it is extremely diverse. The islands are mountainous, and covered in unspoilt virgin forests in many places. Jungle trekking is one of the top activities here, and the area in general is known as an outdoor sports haven. Palawan is home to some of the best dive sites in all of Asia.
Manila. The capital, which is often overlooked as a destination in its own right, with travellers flying into here only to move straight on to other parts of the country. The nightlife is fantastically vibrant, the shopping malls are some of the biggest in Asia, and people famed for their easy-going charm. Definitely worth a look.
Travel Quotes:

Traveling, you realize that differences are lost: each city takes to resembling all cities, places exchange their form, order, distances, a shapeless dust cloud invades the continents. Italo Calvino

To travel is to discover that everyone is wrong about other countries. Aldous Huxley
---
---
---
---
Travel Agency Business Franchise
---
Xetri Evolution Travel and Tours
---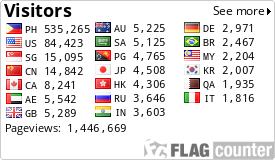 Philippine Beaches and Island Beach Resorts

Philippines Information
The Philippines is an archipelagic nation made up of 7,107 islands spanning 1,840 kilometers north to south. It is part of the East Indies, a vast island group lying south and east of mainland Asia, with Taiwan at its northernmost coast and Borneo on the south. More...

Bohol Island Philippines
The island province of Bohol, or "Bo-ol", its original name, lies in the heart of the Visayas. Northwest of Bohol is the province of Cebu; Leyte is on the northeast and on the south is the Mindanao Sea. More...
Bohol Philippines

Boracay Island Philippines
Voted the world's best beach by the Sun Herald, Australia and Harper's, Boracay is the perfect island getaway, with its warm blue waters, powder-fine white sand, and a palm fringed 4-kilometer beach. More...
Boracay Philippines

Cebu Island Philippines
Cebu is characterized by narrow coastlines, limestone plateaus, coastal plains but with predominant rolling hills and rugged mountain ranges traversing the northern and southern lengths of the island. More...
Cebu Philippines

Davao Island Philippines
The word "Davao" from daba-daba", meaning fire. The early inhabitants occupying the eastern shores of Davao were the Manobos, Tagcaolos, Guianggas, Bilaans and Aetas. More...

Palawan Island Philippines
Approximately 586 kilometers southwest of Manila, between Mindoro Island on the North, Borneo on the South, China Sea on the west, and Sulo Sea on the east. More...
Palawan Philippines

Puerto Galera Island Philippines
Dubbed as the Pearl of Mindoro, is a beach resort town located on the north shore of Mindoro Island, 130 kilometers south of Manila, and 14 nautical miles from Batangas City. More...
Puerto Galera Philippines