The Philippines – An Idyllic Holiday Destination
If you're beginning to think about your next holiday and fancy something completely different from the stress of everyday life, why not turn your attention to the Philippines? Offering a wide variety of different atmospheres and activities depending on which island you settle upon, the Philippines could provide you with just the right antidote to the current climate of anxiety and tension back home.
For example, if you're after a holiday of tranquillity and relaxation, you may find the perfect holiday destination in Bohol. Home to the scenic Chocolate Hills, not to mention beautiful white beaches and a lush expanse of jungle, Bohol is a favourite spot for travellers after a stress-free break in an idyllic spot. For nature lovers, Bohol is also home to a large percentage of Philippine's tarsier population – a tiny animal that looks somewhat like a miniature monkey. The Philippine Tarsier Foundation can be found on Bohol, where you can interact with the animals and see them in a natural habitat.
For more adventurous travellers, Palawan forms a great base for divers of all levels of experience. The Philippines are home to some of the best deep sea and scuba diving opportunities in the world, and around Palawan you will find much to explore. If you're interested in exploring some wrecks, try Busuanga, Coron Bay: the site of a WWII US bombing raid on the Japanese Imperial Fleet, there are many wrecks here for intrepid divers to explore. If, however, you'd rather have a look at some of the natural under sea wonders, head to Honda Bay for some great reef diving.
And for those who fancy a change in culture for their holiday but aren't necessarily keen on being too far away from an urban buzz, have a look at Manila as a possible holiday destination. A city that is really made up of very different areas, if you tire of one part of Manila you can simply move on to explore the next. This is the capital city of the Philippines, and as such is home to a vibrant, modern sector as well as serving as the gateway to much Filipino tradition.
Travel Quotes:

Like all great travellers, I have seen more than I remember, and remember more than I have seen. Benjamin Disraeli

I have wandered all my life, and I have also traveled; the difference between the two being this, that we wander for distraction, but we travel for fulfillment. Hilaire Belloc
---
---
---
---
Travel Agency Business Franchise
---
Xetri Evolution Travel and Tours
---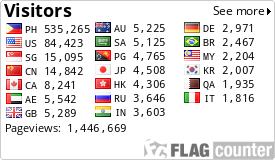 Philippine Beaches and Island Beach Resorts

Philippines Information
The Philippines is an archipelagic nation made up of 7,107 islands spanning 1,840 kilometers north to south. It is part of the East Indies, a vast island group lying south and east of mainland Asia, with Taiwan at its northernmost coast and Borneo on the south. More...

Bohol Island Philippines
The island province of Bohol, or "Bo-ol", its original name, lies in the heart of the Visayas. Northwest of Bohol is the province of Cebu; Leyte is on the northeast and on the south is the Mindanao Sea. More...
Bohol Philippines

Boracay Island Philippines
Voted the world's best beach by the Sun Herald, Australia and Harper's, Boracay is the perfect island getaway, with its warm blue waters, powder-fine white sand, and a palm fringed 4-kilometer beach. More...
Boracay Philippines

Cebu Island Philippines
Cebu is characterized by narrow coastlines, limestone plateaus, coastal plains but with predominant rolling hills and rugged mountain ranges traversing the northern and southern lengths of the island. More...
Cebu Philippines

Davao Island Philippines
The word "Davao" from daba-daba", meaning fire. The early inhabitants occupying the eastern shores of Davao were the Manobos, Tagcaolos, Guianggas, Bilaans and Aetas. More...

Palawan Island Philippines
Approximately 586 kilometers southwest of Manila, between Mindoro Island on the North, Borneo on the South, China Sea on the west, and Sulo Sea on the east. More...
Palawan Philippines

Puerto Galera Island Philippines
Dubbed as the Pearl of Mindoro, is a beach resort town located on the north shore of Mindoro Island, 130 kilometers south of Manila, and 14 nautical miles from Batangas City. More...
Puerto Galera Philippines