New thrills in Manila
Manila is perhaps most famous around the world for it being the site of the most famous boxing match of all time, the 'Thrilla in Manila', fought between the brash, much loved, and tremendously talented Muhammad Ali, and the quiet, maligned, and criminally underrated Joe Frazier. The fight took place on October 1, 1975, showing to a world wide television audience. The media had been relentlessly following the build-up to the fight for weeks. The fight was brought to the Philippines by the country's infamous dictator, Ferdinand Marcos, as an advertisement to the world that the Philippines was capable of staging such a show. In the end, the most brutal fight of all time ended when Frazier's trainer stopped the fight just before the 15th round. It is rumoured that Ali would not have gone back into the ring for the final round, and had begged his trainer to cut off his gloves – but we shall never know.
For a few weeks in the 1970s, Manila was the focus of world attention. The attention it attracted apart from the fight, before, during, and after it, was not so positive. Marcos' government was riddled with corruption, silencing of opponents, and plundering of the nation's wealth. But the Philippines is nowadays a democratic country, with a developing economy that has seen it added to the list of the 'Next Eleven' economies of the future. Manila itself suffered much during the Second World War, with much of the city's traditional centre, Intramuros, destroyed during the conflict. It is now emerging into a true world city.
It has been much maligned for its rapidly expanding boundaries and population, but these factors make Manila a truly interesting place that deserves exploration. Makati is the epitome of the modern Philippines, with its generic 'mall culture' mixed with the vibrant feel of the crowds of Filipinos who come here for recreation. Intramuros is almost like a full-scale museum of ruins, a great place to explore. And many other parts of the city have fantastic markets and cafes that provide a unique atmosphere. Manila is the gateway to the Philippines for the outside world, but too many people overlook its charms and move straight to the tropical beaches on other islands.

Travel Quotes:

Traveling, you realize that differences are lost: each city takes to resembling all cities, places exchange their form, order, distances, a shapeless dust cloud invades the continents. Italo Calvino

To travel is to discover that everyone is wrong about other countries. Aldous Huxley
---
---
---
---
Travel Agency Business Franchise
---
Xetri Evolution Travel and Tours
---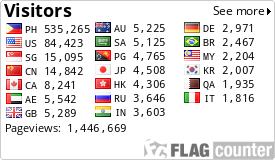 Philippine Beaches and Island Beach Resorts

Philippines Information
The Philippines is an archipelagic nation made up of 7,107 islands spanning 1,840 kilometers north to south. It is part of the East Indies, a vast island group lying south and east of mainland Asia, with Taiwan at its northernmost coast and Borneo on the south. More...

Bohol Island Philippines
The island province of Bohol, or "Bo-ol", its original name, lies in the heart of the Visayas. Northwest of Bohol is the province of Cebu; Leyte is on the northeast and on the south is the Mindanao Sea. More...
Bohol Philippines

Boracay Island Philippines
Voted the world's best beach by the Sun Herald, Australia and Harper's, Boracay is the perfect island getaway, with its warm blue waters, powder-fine white sand, and a palm fringed 4-kilometer beach. More...
Boracay Philippines

Cebu Island Philippines
Cebu is characterized by narrow coastlines, limestone plateaus, coastal plains but with predominant rolling hills and rugged mountain ranges traversing the northern and southern lengths of the island. More...
Cebu Philippines

Davao Island Philippines
The word "Davao" from daba-daba", meaning fire. The early inhabitants occupying the eastern shores of Davao were the Manobos, Tagcaolos, Guianggas, Bilaans and Aetas. More...

Palawan Island Philippines
Approximately 586 kilometers southwest of Manila, between Mindoro Island on the North, Borneo on the South, China Sea on the west, and Sulo Sea on the east. More...
Palawan Philippines

Puerto Galera Island Philippines
Dubbed as the Pearl of Mindoro, is a beach resort town located on the north shore of Mindoro Island, 130 kilometers south of Manila, and 14 nautical miles from Batangas City. More...
Puerto Galera Philippines